Fopnu is a simple and secure P2P file sharing program without any spyware or adware. It has a wide range of features and is easy to install and use. Users can quickly share and search files in the library with a single click.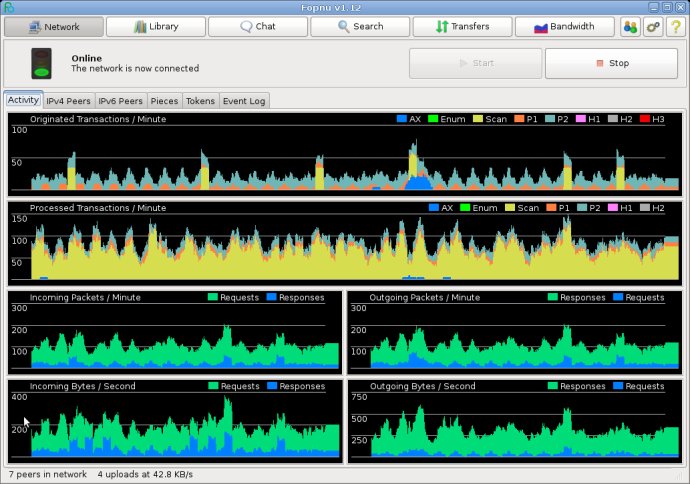 Fopnu is a highly advanced P2P file-sharing software that offers an array of features to users. It is entirely decentralized and allows for rapid and easy file transfers between users. The best part of this software is that it contains absolutely NO spyware or adware, ensuring complete privacy and security for its users.

Installing and using Fopnu is a breeze, which makes it an ideal choice for all kinds of users. Sharing files in the library is a hassle-free process, and one can quickly search for other users' libraries with just a single click. Thanks to the next-generation pure UDP protocol that powers Fopnu, downloads are speedy, and the app operates smoothly.

Fopnu is developed by the same team that created the world-renowned file-sharing software such as WinMX and Tixati. As such, this software is the current state-of-the-art in P2P file-sharing networks, providing users with an unbeatable experience. Overall, if you're looking for a reliable, secure, and feature-rich P2P file-sharing app, Fopnu is an excellent choice that won't disappoint.
What's New
Version 1.58: Version 1.58 is a major update with a new Channels system, a new Ignore system, and several other major improvements throughout the program.