GetPDF Form Filler allows filling interactive PDF forms without Adobe Acrobat. Fill in text, select items or answer yes or no in PDF forms, using any field type.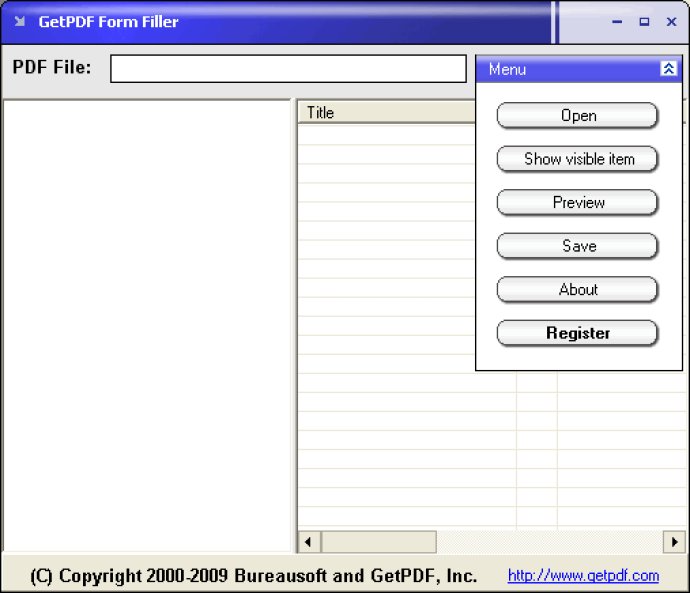 If you're looking for a tool to help you fill out interactive PDF forms quickly and easily, you may want to check out GetPDF Form Filler. This software is designed to make it simple to enter information into any field, whether you need to fill in text, select an item from a list, answer a yes or no question, and more.

One of the benefits of using GetPDF Form Filler is that you don't need Adobe Acrobat to use it. This means that you can save money by not having to purchase the more expensive software, and you can get started right away with filling in your PDF forms.

As you work on filling out your forms, you'll appreciate the Preview button which allows you to check your work in Adobe Acrobat Reader software to ensure that everything looks good. Once you've filled out your PDF form, you can choose to save it or save it as a new file, giving you more flexibility in how you manage your documents.

Overall, GetPDF Form Filler is a standalone, easy-to-use tool that can save you time and hassles when it comes to filling out PDF forms. Give it a try today and see how it can improve your workflow.
What's New
Version 3.22: Support the latest Adobe AcroForm specifications. Windows 8.1 compatible.