Spades is a computer card game that offers a non-traditional version of playing spades against computer opponents. It caters to both beginner and advanced players, allowing them to learn or brush up on their skills.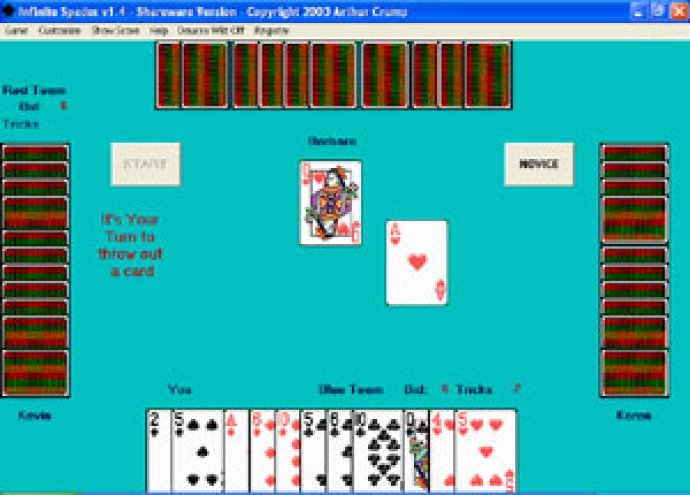 If you are looking for a unique version of the classic card game of spades, look no further than our software! Perfect for both beginner and seasoned spades players, this game offers a non-traditional twist on the beloved pastime.

Not only can you enjoy a fresh, new take on the game, but you can also use our software to learn spades for the first time or brush up on your existing skillset. With computer opponents to play against, you can test your abilities and challenge yourself to improve over time.

Designed with user experience in mind, our software is easy to navigate and offers smooth gameplay. No matter what your skill level is, you are sure to find this spades game engaging and entertaining. So why not give it a try and see if you can outsmart the virtual opponents?
What's New
Version 3.1: N/A