This strip poker adult card game comes with a free opponent 'Girlfriend', full motion video with sound, and the ability to replay the game in Movie Mode. Challenge your opponent and enjoy the gameplay. Download now.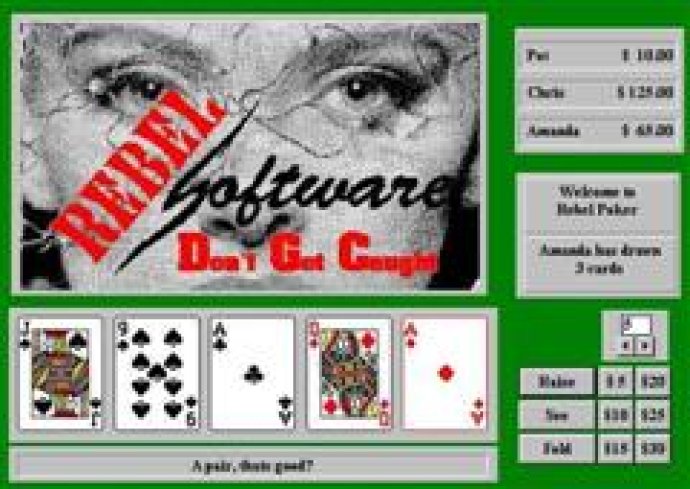 This software is a strip poker game that is specifically designed for adults. It comes complete with a free opponent called 'Girlfriend'. The game boasts full motion video with sound, which sets it apart from other similar games that only feature still photos.

The objective of the game is to challenge your opponent and emerge as the winner. If you are lucky enough to win, you can replay the full video in Movie Mode. The game features the Gorgeous Girls of Rebel Strip Poker, and it is fully-featured with video and sound. Therefore, you are sure of an enhanced gaming experience.

Rebel Strip Poker is easy to download, and you can start playing within minutes. The free opponent is not censored in any way, providing an extra level of excitement. You have no obligation to keep the game unless you want to. But if you decide to return, you will have access to more opponents.

In conclusion, if you are looking for an adult game that offers a unique gaming experience, then Rebel Strip Poker is right up your alley. Give it a try, and you will not be disappointed.
What's New
Version 1.4: N/A