Visitor registration software for companies. Place a PC or tablet at reception and receive email notifications to alert waiting parties of their visitor's arrival.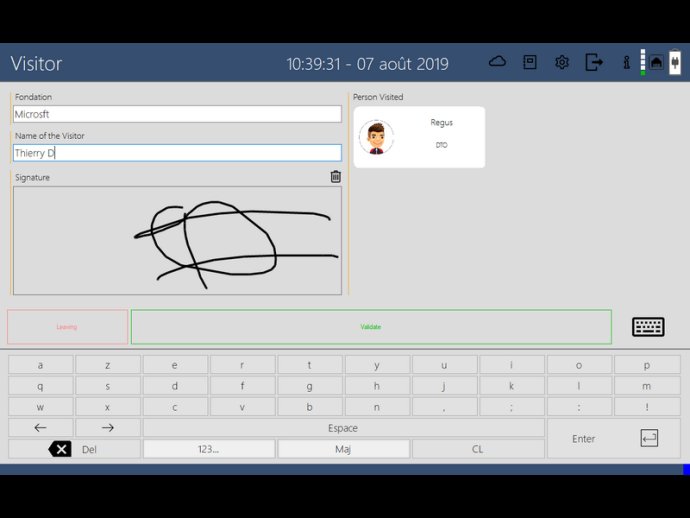 If you're looking for a software program to streamline the registration process for visitors at your company, consider this one. Simply place a PC or tablet PC at your reception area and the software will automatically send an email to the designated contact person when their visitor arrives.

One of the best features of this software is the detailed statistics it provides. You can view all of your company's visits in one place and generate PDF reports for your records. And when you download this software, you'll enjoy a two-month free trial period to test it out.

Unlike traditional paper folders, this software ensures that the visit details are secure and not visible to other visitors. You can also customize the way visitors register with options for Company, Contact, Request a Signature, Comment, and more. Additionally, the program allows you to add photos for Company Contact and Service, such as Commercial, Marketing, and Technical.

This software is optimized to run on Windows Computers or Tablets in Touch mode, with support for Windows 7, 8, 8.1, or 10 operating systems. Overall, if you're looking to improve the visitor registration process at your company, this software is definitely worth considering.
What's New
Version 1.91: New Release