LUXOR HD is an exciting Marble Popper game that lets you experience the ancient world of LUXOR like never before. Explore the world of Isis and embark on an unforgettable adventure!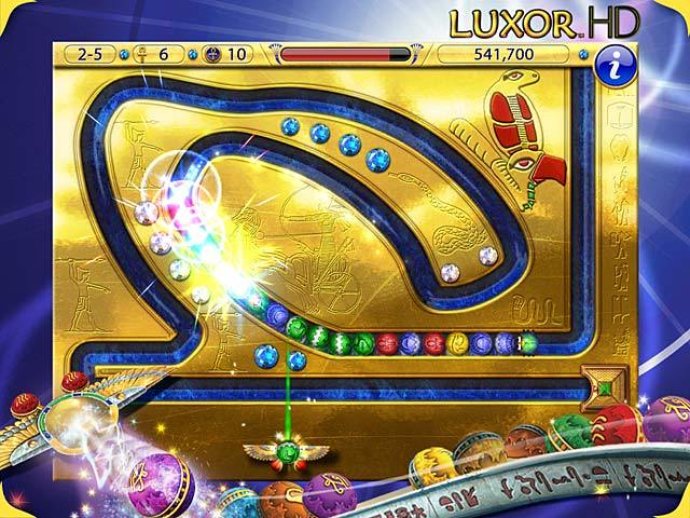 If you're looking for a unique Marble Popper game that takes you on a thrilling journey through ancient Egypt, then LUXOR HD is the game for you. This game is designed to give players an immersive experience unlike ever before, allowing them to explore the mysteries of Egypt and answer the call of the goddess, Isis.

As you progress through the game, chains of colored spheres will start making their way through ancient Egypt. Your mission is to prevent the spheres from reaching the pyramids by shooting colored orbs into the chain and making matches of three or more to eliminate them.

The game comes equipped with a mystical winged-shooter that you'll use to launch the orbs at the spheres. With each successful match, you'll earn points and climb higher up the leaderboard. But be careful, because the game gets more challenging as you advance to new levels.

Overall, LUXOR HD offers a thrilling and engaging Marble Popper experience that players of all levels can enjoy. With its stunning graphics and immersive gameplay, this game is a must-try for anyone who loves puzzle games. So why not answer the call of the goddess and start your adventure in ancient Egypt today?