Macro Mania is an award-winning program that automates computer tasks with macros, saving users time and money. It eliminates redundant typing chores and tedious computer tasks, enabling quicker and easier performance with macros.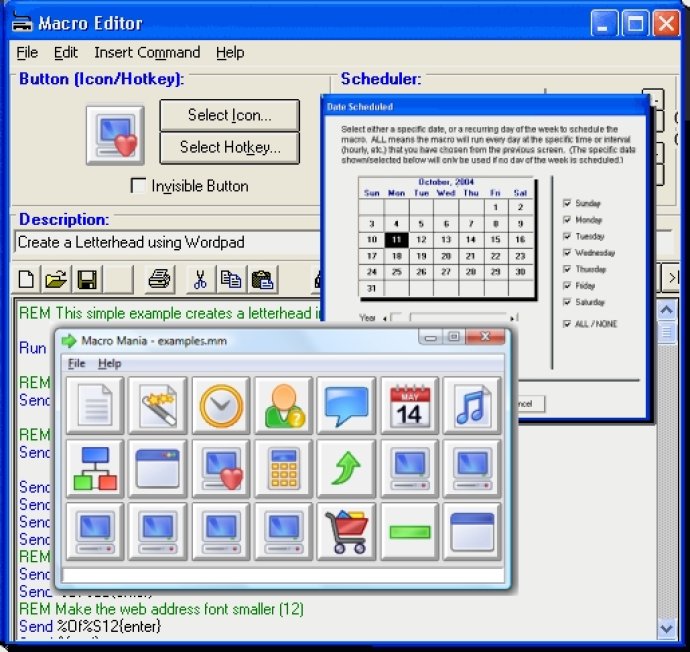 If you're looking for a way to automate your computer tasks with macros, you should definitely check out Macro Mania. This award-winning program can help you save time and money by eliminating tedious and redundant typing chores that can be done much faster and easier with macros.

Macro Mania is capable of launching new or activating already running programs, sending keystrokes to any Windows programs, transferring information between programs, reading, writing, copying, moving, deleting and renaming files and folders, interacting with the windows clipboard, and much more. All of these tasks, and many more, can be done with macros, which means they can be performed very quickly and with minimal effort from the computer user.

Macro Mania even has a built-in scheduler so you can run macros unattended. This feature comes in handy when you need to perform repetitive tasks automatically.

What's more, Macro Mania has a user-friendly interface that will help you quickly become a "Macro Maniac" like thousands of other users. The program installs with a well-organized help system and several easy-to-follow examples that will have you productively using Macro Mania quickly.

In summary, if you're tired of performing repetitive tasks on your computer and want to save time and money, Macro Mania is definitely worth a try. With its advanced features, user-friendly interface, and helpful examples, you'll be amazed at how quickly you can automate your tasks and become a productivity powerhouse.
What's New
Version 13.5.3.000: Updated graphics to enhance the presentation and give the program a more updated look.