PDF Studio is a cost-effective PDF editor that delivers full compatibility with the PDF Standard. It's easy to use and encompasses all the features required of a PDF editor, offering an all-in-one solution that outperforms Adobe Acrobat and other PDF editors.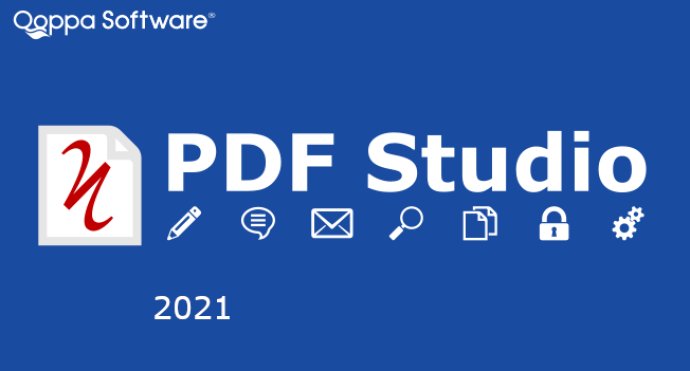 PDF Studio is a high-quality PDF editing software that has all the necessary features to enhance your PDF files at a fraction of the cost of Adobe Acrobat and other PDF editors. With ease of use and full compatibility with the PDF standard, PDF Studio is an all-in-one PDF editing application that everyone can use.

PDF Studio offers numerous useful features that make it one of the best PDF editing software. The software allows you to easily create PDFs, scan-to-PDF, annotate and markup PDFs, fill in and save PDF forms, secure documents, append or delete pages, and apply watermarks, headers, footers. You can also create bookmarks and table of contents, and use loupe, pan and zoom, rulers, etc. Additionally, it supports the new PDF 2.0 standards and can create accessible PDF (PDF/UA). Moreover, PDF Studio can also perform OCR (text recognition).

In addition to the standard features, PDF Studio offers advanced features like inline text content editing that allows you to reflow text, permanent redaction, compare PDFs, optimize PDFs, and digitally sign PDFs. You can also use precision measuring tools, PDF/A validation/conversion, fast sign signature stamps, create/edit page templates, batch process multiple PDFs, and use an action wizard to automate PDF tasks. The software also has a document session manager that can reopen previously opened docs and create a table of contents from PDF bookmarks.

PDF Studio is also available on multiple platforms including Windows, Mac OS X, Linux, and Unix. The software is compatible with Windows 11, 10, 8 & 8.1, 7, Vista, XP, Server, Mac OS 12 (Monterey), 11 (Big Sur), 10.15 (Catalina), 10.14 (Mojave), 10.13 (High Sierra), Linux Ubuntu (20.04, 18.04, 16.04...), Fedora, Linux Mint, Debian, Unix Raspberry Pi OS, Raspbian, AIX, Solaris Intel, Solaris Sparc, HP-UX.

PDF Studio uses Qoppa Software's proprietary technology, making it a reliable and efficient PDF editor. It is a perfect alternative to Adobe Acrobat, offering all the features you need without breaking the bank. PDF Studio is a must-have for anyone who wants to efficiently work with PDF files.

In summary, PDF Studio is an excellent PDF software that surpasses its competitors with its ease of use and comprehensive features. It is perfect for individuals and businesses looking to have a reliable and efficient PDF editor. With PDF Studio, you can easily create, annotate, edit, and secure your PDF files with ease.
What's New
Version 2022: Fixes and enhancements
Version 2021: Fixes and enhancements
Version 2020: Fixes and enhancements
Version 2019: Fixes and enhancements
Version 2018: Fixes and enhancements