The software monitors VPN connection and automatically terminates apps during connection loss, re-establishes the connection and restarts the apps to ensure uninterrupted network connectivity.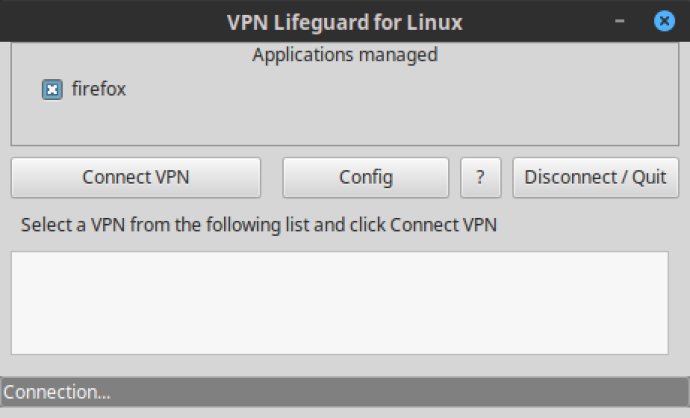 If you're on the hunt for software to help manage your VPN connection, look no further than this exceptional tool. With a focus on monitoring your VPN connection, this application excels at keeping you connected even in the face of disconnection.

Its standout feature is its ability to kill your managed applications upon a lost connection, re-establishing the connection, and then restarting those same apps - all without any effort on your part. This level of automation is a huge convenience for users who value seamless connectivity without unnecessary interruptions.

The software's monitoring capabilities extend to most VPN connections, including A Windows VPN connection and OpenVPN connections. As a result, you can rely on its consistent monitoring, regardless of how you choose to connect.

Overall, this software is an excellent choice for individuals seeking a reliable, efficient VPN connection manager. Its commitment to monitoring and automation make it an exceptional value and an essential tool for maintaining a secure and steady VPN connection.
What's New
Version 1.0.58: N/A