VQ Probe is a comprehensive software tool that enables objective and subjective video quality analysis. The software is designed to support commonly used as well as modern quality metric standards. The primary function of the software is to compare two variations of the same codec standard, aiding in the optimization of video quality.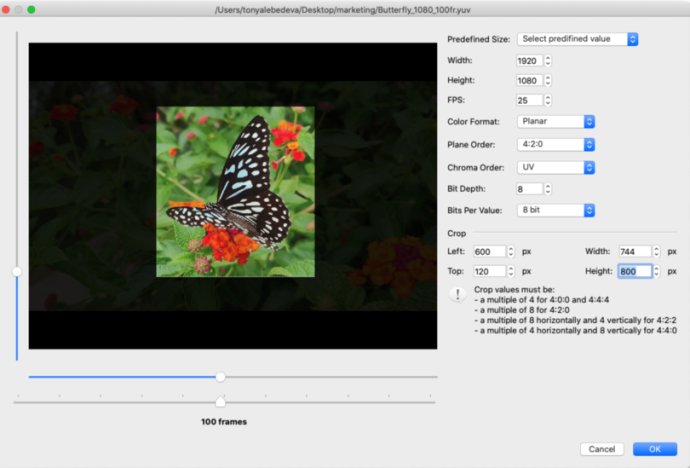 If you are looking for a professional visual instrument that can objectively and subjectively assess video quality, then VQ Probe may be just what you need. This software supports commonly used quality metrics and modern standards, making it ideal for comparing two different codec standards or two revisions of the same codec.

With VQ Probe, users can build RD curves and calculate BD Rate as well, adding another layer of depth to video quality assessment. Additionally, this software allows for an unlimited number of files per project, and features visual and pixel analysis, a player for elementary video streams, and a simple and user-friendly interface.

The software's key features include support for popular metrics like PSNR, SSIM, and VMAF, as well as RD-curve plots and BD-Rate calculation. Furthermore, VQ Probe enables video playback of two videos, split-line with an overlapped view and independent view, visualization of the difference between the encoded and reference files, and a heat map and black and white difference metrics visualization.

Other useful features of VQ Probe include source file trimming, frame cropping, looped playback, 4K support, and the ability to zoom in and out of videos to view pixel values. The software is available for MacOS, Windows, and Linux, so users from different operating systems can benefit from the features it offers.

Overall, VQ Probe is an excellent option for anyone looking for a software that can provide objective and subjective assessment of video quality, with a wide range of features and a user-friendly interface to simplify the process.
What's New
Version 1.5: N/A