G_Viewer is a Linux software that serves as both a file system and photo/image viewer. It offers thumbnail view, search, batch copy/delete functions, backup, and file renaming for user convenience.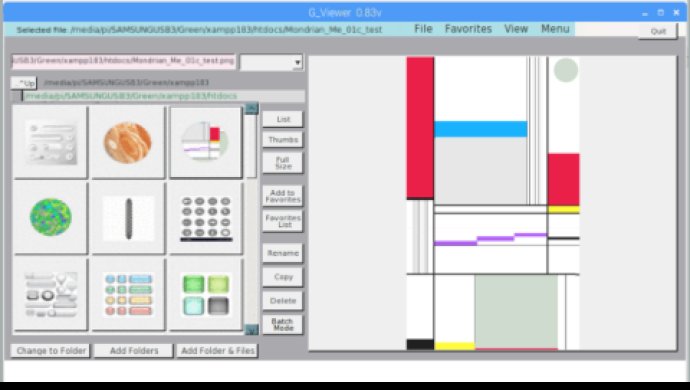 G_Viewer offers a comprehensive solution for file system management and photo/image viewing on Linux systems. As a viewer designed for Linux version 4.14, this program is compatible with most 2018/2019 releases of the operating system.

Looking for a faster and more efficient file system/photo viewer, the developer created G_Viewer to meet the needs of Linux users. This program is much faster and more efficient compared to other file system managers or image viewers currently available.

Features of G_Viewer include thumbnail view, favorites save, search capabilities, batch copy and delete, easy backup via batch copying, file renaming and more. With its simple editor, available with the registered version, users can easily edit their files to their liking.

In summary, G_Viewer is a reliable and efficient file system and photo/image viewer that simplifies managing files on Linux systems. It is highly recommended for anyone looking for faster and efficient file management capabilities.
What's New
Version 0.84: Version 0.82:
Added capability to Freshen the file-list automatically, without you needing to F5 or refresh the whole list.
Version 0.80:
Added Batch-Mode for batch-file processing and backups.