This Windows 10 app is a comprehensive Periodic Table of Elements with detailed data on all 118 elements.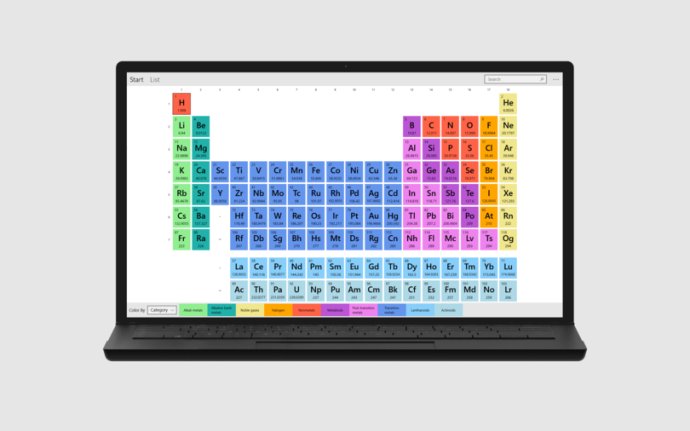 If you're looking for an advanced and modern Periodic Table of Elements app for Windows 10, then Periodica is the app for you. With this app, you can get in-depth information about all chemical elements.

With the overview page, you can simply click on an element to get comprehensive information regarding its properties. Furthermore, you can use the list view to sort and filter elements, allowing for a quick overview of important properties.

In addition, the app offers a fantastic feature that lets you change the coloring mode of the periodic table by category, block or state. This allows for a more visual and custom experience.

Some of the key features within the app include colorful designs that create an engaging view of the periodic table, as well as detailed properties for all chemical elements. Additionally, with the ability to switch element coloring to different designs, the app becomes even more personalized.

Periodica also offers several informative resources for each element, including images, electron shell models, and links. With a modern and simple user interface, you can easily navigate the app without having to rely on an internet connection. Finally, the search functionality of the app makes searching for elements a breeze.

Overall, Periodica is a highly recommendable app for anyone who wants to obtain a better understanding of the periodic table of elements.
What's New
Version 0.5.2: N/A