Join fellow captives on a quest for freedom in a mysterious paradise. Uncover and challenge the malevolent secrets hidden within this intriguing puzzle game.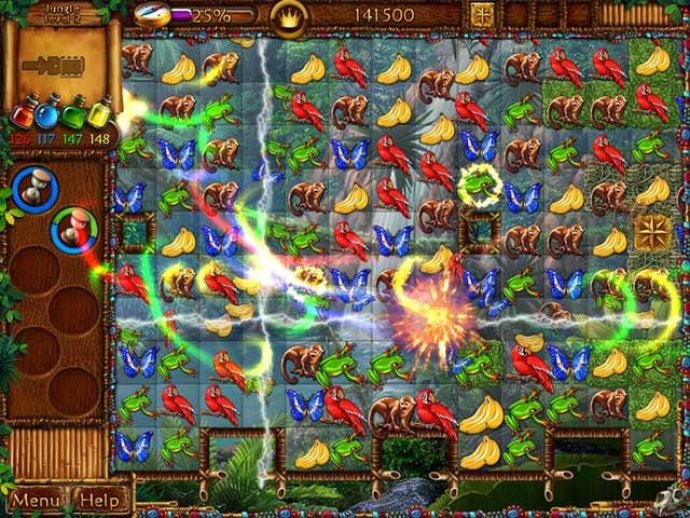 Vesuvia is a thrilling Match 3 game that takes players on a journey of survival with marine geologist Jake. The game follows Jake's story as an exciting excursion goes awry, leaving him shipwrecked on a strange and mysterious island.

As Jake explores the island, he quickly realizes he isn't alone - other captives are also trying to survive and escape. Players must help Jake and the other captives on their quest for freedom as they uncover the evil secrets that possess the island.

Throughout the game, players must assist Jake in unlocking necessary tools, collecting resources, and rescuing spellbound wildlife. They must work hard to break the wicked curse that has taken hold of Vesuvia.

With challenging gameplay and an engaging storyline, Vesuvia offers an exciting adventure for fans of Match 3 games. The game is perfect for those who enjoy puzzles and are looking for a captivating storyline to immerse themselves in. Overall, Vesuvia is a great addition to the world of Match 3 games and is definitely worth playing.