Arcade Blocks offers 5 variations of the classic falling block game, including Simple, Classic, Pentix, Sixtix, and Triangularis. The game features a user-friendly interface, enjoyable sounds and music, as well as a high scores table.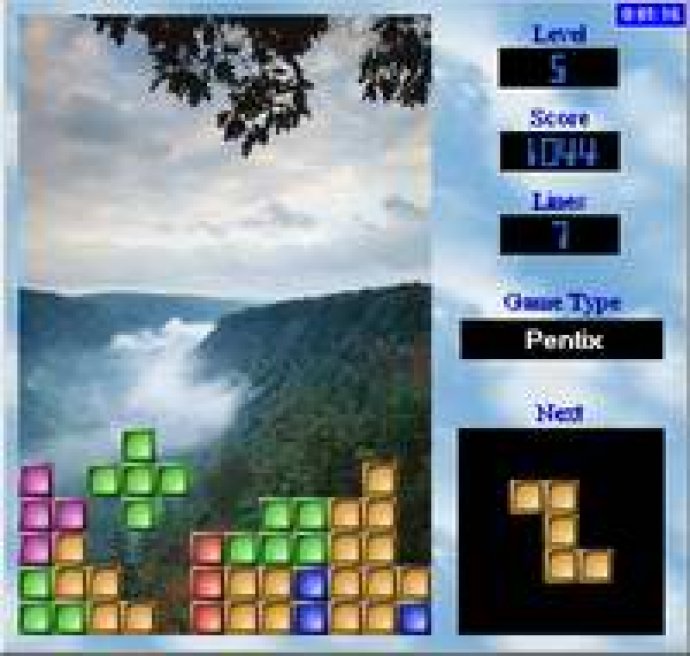 Arcade Blocks is an interesting and unique clone of the popular Tetris game. This game sets itself apart from the original by incorporating not only squares, but also triangles into the falling blocks. With five completely different variations of the game included (Simple, Classic, Pentix, Sixtix, and Triangularis), there is certainly no shortage of content for players to enjoy.

While even young children can play the Simple mode, the more challenging Triangularis and Sixtix modes are sure to provide a thrilling experience for even the most extreme players. The game boasts a user-friendly interface, pleasant sounds and music, a large High Scores table, and even a World Records Table for those who truly want to show off their skills.

Before entering your name onto the High Scores table, players can also choose from over 200 amusing faces to accompany their score. The goal of the game is simple: to maximize your score by arranging the falling blocks into complete lines. Each line that is cleared from the board adds to your score, providing endless opportunities for players to improve and beat their friends' scores.

Overall, Arcade Blocks is a refreshing take on the classic Tetris game, offering a variety of challenges, amusing quirks, and excellent gameplay that is sure to keep you entertained for hours on end.
What's New
Version 1.0: Added translations to many new languages