Inbox2DB is an email parser software that automates inbox management by extracting and storing data from incoming emails in a local database. It streamlines email-to-database processes.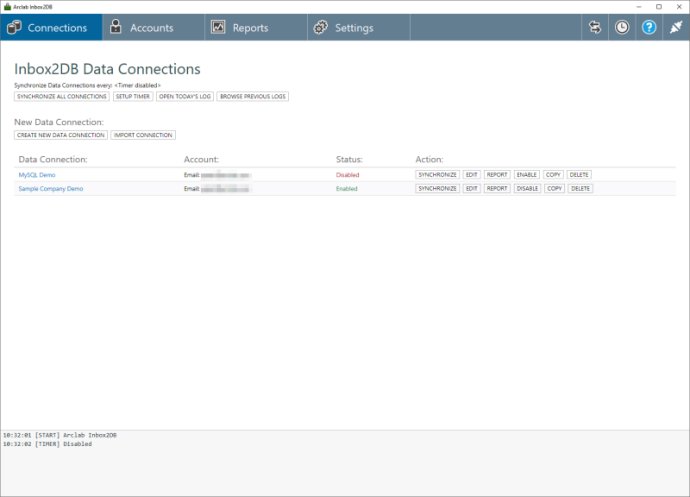 If you are in search of a reliable email parsing software that is Windows-based, look no further than Inbox2DB. This powerful tool allows you to connect to your POP3 or IMAP mailbox and extract important data from various types of emails, including those sent via a webform, generated from a script, or sent directly.

With Inbox2DB, you can choose from a variety of popular databases, including MS Excel, MS Access, MS SQL Server, MySQL Server, and other databases via ODBC. Plus, the software makes it easy to define filters based on keywords, phrases, and email addresses, so you can process only those messages that are most relevant to your business needs.

Setting up field relationships with Inbox2DB is easy and straightforward. You can choose your target database, send a sample email to the specified address, and even simulate email processing to ensure that your data is being processed correctly. The software will automatically detect matching fields, but you can also define field relationships manually if you prefer.

Overall, if you need a hassle-free way to extract data from your email messages and store it securely in a database, Inbox2DB is the perfect solution for you. This software is easy to use, flexible, and supports all of the most popular databases, making it an ideal choice for businesses of all sizes and industries.
What's New
Version 6.4: Service release
Version 4.0: Service release