This software serves as a useful tool for email marketing as it offers the ability to create and send newsletters, as well as create and send serial email campaigns.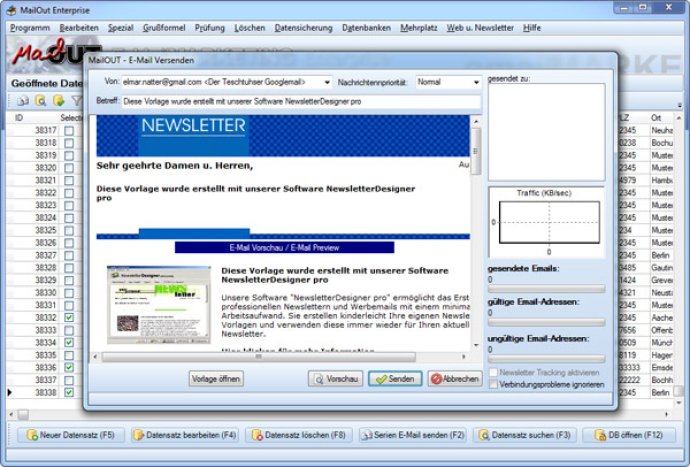 This software is a great tool for serial emails and email marketing. With its user-friendly interface and intuitive design, it makes it easy to create newsletters, send newsletters, create serial emails, and send them out to your audience. But what sets this software apart is its advanced analytics and tracking features that help you measure the success of your email campaigns.

With the newsletter creation feature, you can create beautiful and engaging newsletters using pre-designed templates or create your own from scratch. You can add images, text, and links to make your newsletter stand out, and then send it out to your subscribers with just a few clicks.

The serial email feature is perfect for businesses looking to send personalized and targeted emails to their subscribers. You can create a sequence of emails that will automatically be sent out to your subscribers on a schedule, ensuring that they receive the right message at the right time. And with the built-in tracking and analytics, you can see how your subscribers are engaging with your emails, and make adjustments to improve their performance.

Overall, this software is a must-have for any business looking to improve their email marketing efforts. With its easy-to-use interface, powerful features, and advanced analytics, it's an essential tool for increasing engagement and driving sales.
What's New
Version 11.3.8: SSL und UTF8 Unterstuetzung
Version 11.4.0: SSL und UTF8 Unterstuetzung