Ashampoo HDD Control 3 speeds up your computer by optimizing hard disk performance, freeing up resources, and preventing data loss. It also detects potential disk failures before they occur.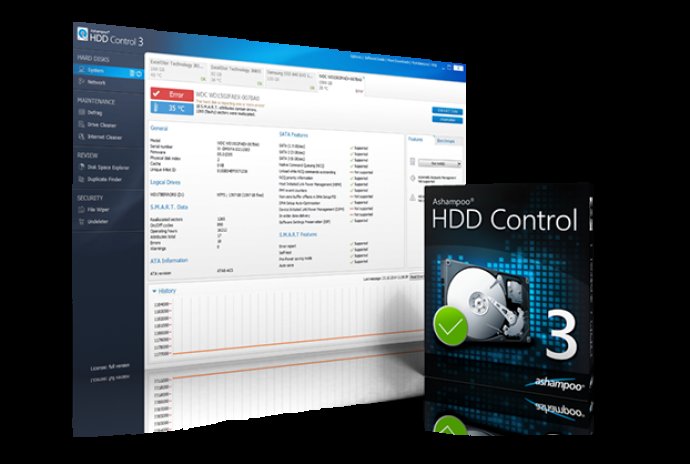 If you've ever experienced a data loss, then you know how much of a nuisance it can be. But, what's worse than that? Total hard disk failure. That's where Ashampoo HDD Control 3 comes in - it's a fantastic early warning software system that provides users with enough time to backup and store their important data before the entire system crashes.

Not only does this software help prevent hard disk failure, but it also comes with a well-structured and clear user interface. All relevant information can be found on the start screen, which provides extensive data on the health status of all available hard disk drives. This means you can always keep an eye on your system's performance and be prepared for any problems that may arise.

One of the most helpful features of the software is the new history view, which helps predict future developments and allows users to take precautionary action. You can view single parameters, such as drive temperature, to track down potential heat issues. Additionally, the program displays on-screen notifications for irregularities, and can even notify users through email if desired.

Another fantastic feature of Ashampoo HDD Control 3 is network support, which allows users to check the health of up to three PCs in their home network. Alongside health monitoring, the application offers various tools to help maintain and declutter your drives. You can detect and remove resource hogs, redundant files, or delete sensitive files irrevocably. Lastly, there is an option to recover accidentally deleted files.

Overall, Ashampoo HDD Control 3 offers all of the essential tools for hard disk maintenance and is a great investment in data security. Don't wait until it's too late - gain peace of mind and protect your valuable data with this powerful software.
What's New
Version 3.20.00: N/A