CRESOTECH POCKETPOINT is a user-friendly multimedia tool for PDAs, enabling effortless creation and review of photo presentations and albums. Users require no special skills and can keep their photo gallery in their pocket for quick and easy access.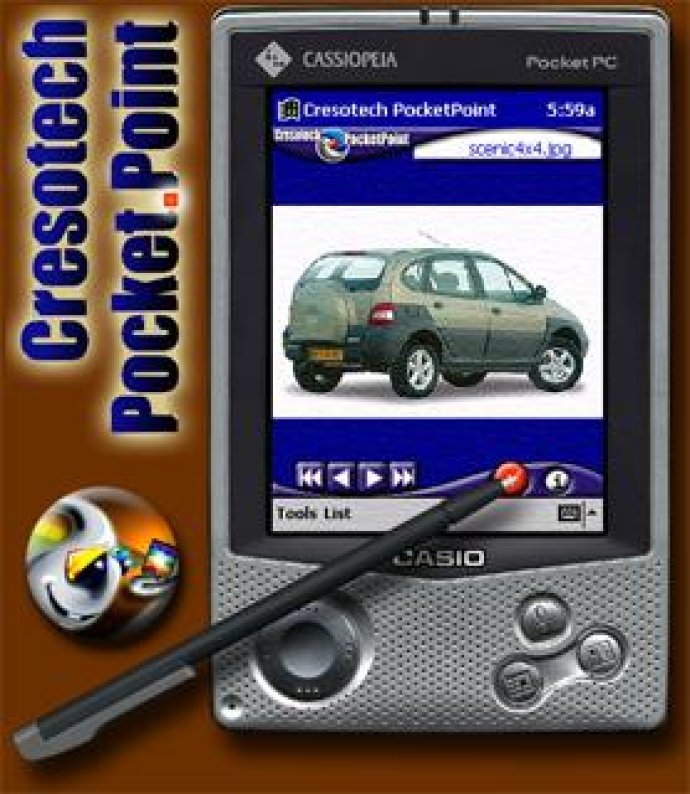 CRESOTECH POCKETPOINT is a multimedia tool for PDAs that allows users to easily create photo presentations or review photo albums quickly. With CRESOTECH POCKETPOINT, you don't need any special skills or experience, making your photo gallery always accessible in your pocket!

Whether arranging a slide show of your vacation photos, creating a commercial presentation for your company, or even having children easily do it, CRESOTECH POCKETPOINT is the perfect solution. Simply select the necessary images for the Playlist, and press the Start Presentation button to enjoy the great show!

For sales managers promoting products, CRESOTECH POCKETPOINT is an optimal solution that allows for all ads to be ready in their pocket, enabling them to hold a presentation anytime anywhere. Collectors can also utilize CRESOTECH POCKETPOINT by showing collections to friends or colleagues without the unnecessary risk of taking physical samples with them.

CRESOTECH POCKETPOINT supports the most popular graphical formats and provides an adjustable features and detailed reference system, making it user-friendly and easy-to-understand.
What's New
Version 1.40: - Registration system is altered; - English/German language support option; - Several minor bugfixes.