ReportComplete simplifies end-of-term report creation for schools by providing an efficient system with a user-friendly word processor. It enables effortless editing and management of hundreds of documents simultaneously without any performance issues.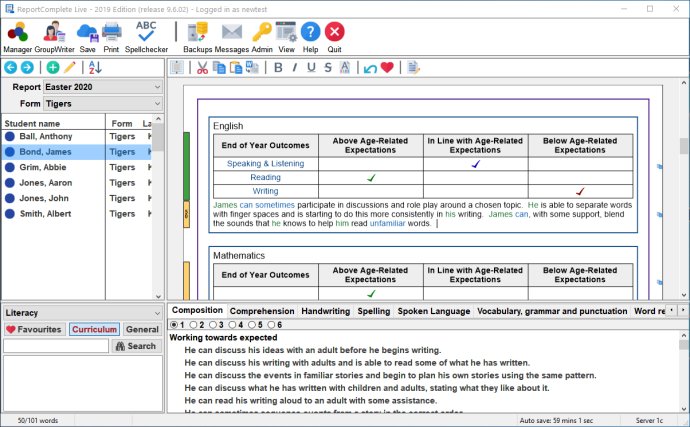 ReportComplete is a top-performing system that simplifies the process of creating end-of-term reports for schools. It features a built-in word processor designed to edit and manage hundreds of documents simultaneously with zero lag. Compared to traditional methods of reporting, ReportComplete offers several advantages, such as a significant reduction in administration time. Importing all pupils at once means that teachers don't have to input data individually, saving valuable time.

Moreover, this platform allows users to create visually attractive and consistent reports that look professional. With smart pronoun tracking copy and paste, teachers can quickly and easily collaborate on reports. Attendance data can be merged into a report at any time, and heads can view and edit reports before they're finished.

ReportComplete also lets users change layouts even after reporting has commenced. The system syncs report text between home and school over the internet, making the process seamless and convenient. Furthermore, the platform is simple and intuitive to use, meaning that virtually no training is required to get started. In conclusion, ReportComplete is a game-changing software that makes end-of-term reports easier and more efficient for schools.
What's New
Version 2020r9.4.27: N/A