Anal Masters offers an addictive erotic gameplay, original items, and pleasant backgrounds. With an exclusive hentai collection, the game promises to captivate you with its entertaining and arousing features.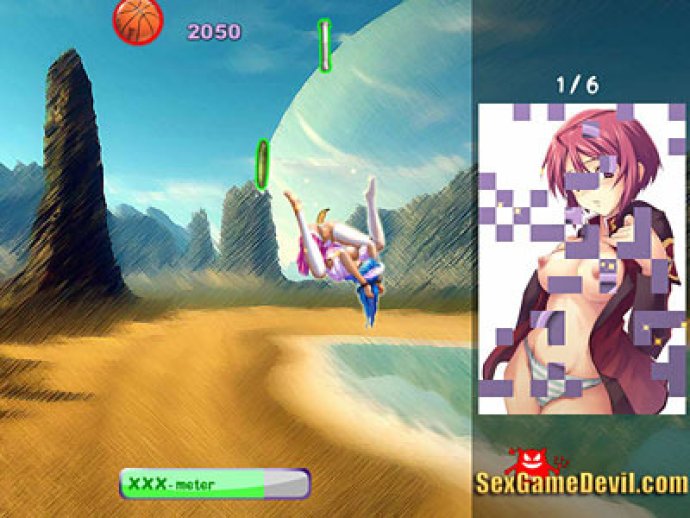 SexGameDevil is proud to present their latest offering, the new erotic arcade game - Anal Masters. This is perfect for casual gamers who want to have some fun in their spare time. The lush and arousing graphics of this game will keep you hooked.

As soon as you start playing, you'll be impressed with the hentai style, bright colors, and simple interface of this game. After selecting your avatar from the 12 hentai cuties available, you will control their movements using your mouse.

Various items will fall on your avatar across the game field, such as bananas, pumpkins, balls, cucumbers, and bottles. Your task is to score points by catching oblong items with your avatar's butt, being careful to avoid round items as they will hurt the avatar and reduce your points.

With pleasant music and proper sexy sounds, the gameplay experience is even more immersive. You'll quickly become addicted to Anal Masters. But there's more to the game than meets the eye! When you reach certain point thresholds, exclusive erotic pictures are revealed in the right part of the game field.

You can reveal all the pictures in the vast hentai collection, with the option of downloading extra image packs from the Internet to keep the gameplay fresh and exciting. With different backgrounds and 70 levels to choose from, the gameplay is virtually unlimited.

To track your progress, the game provides you with detailed statistics when you finish playing - your rank, the number of items caught with your avatar's butt, and the number of opened images. You can even send your score to the World Highest Score Table to compete with other Anal Masters.

Whether you're interested in competing with other players or just want to relax and enjoy an uncomplicated game with pictures of pretty girls, Anal Masters is pure relish for you. Savor the game, enjoy the process, and become a true Anal Master.
What's New
Version 1.2: The hottest hentai girls for your collection - enjoy playing Anal Masters