Analyse Spider is an advanced log file analysis software that provides a range of tools for enhancing website performance. It can also provide insights into search engine behaviors and activity.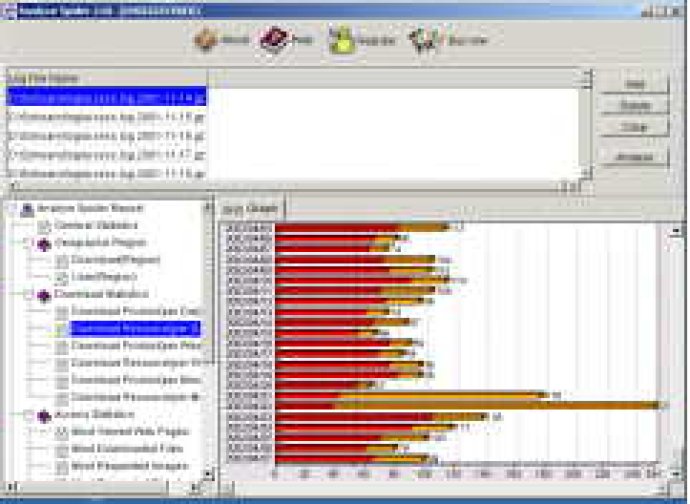 AnalyseSpider is a comprehensive Web Log File Analyzer software that boasts a variety of analytical features to help you enhance your website performance. With this tool at your disposal, you can gain insights into the effectiveness of your web promotions and determine the right time to update your website.

AnalyseSpider is capable of identifying the search engines that have discovered your website and evaluate if they have explored all your pages. It relies on an internal IP mapping technology to pinpoint the geographic region of a visitor based on their IP address. This feature ensures that you can track the visitors that land on your website from various locations with accuracy.

This software is suitable for anyone who owns a website and is interested in evaluating the following metrics: visitor statistics, web page usage, access to files and directories, popular pages, bookmarking activity, search engine spiders, and marketing campaign performance. Additionally, AnalyseSpider can help you identify the errors on your website, the files responsible for those errors, and offer recommendations on how to fix them.

With the information gleaned from AnalyseSpider, you can optimize your advertising efforts, update your website at strategic times, resolve errors that hamper the user experience, determine what topics users find most engaging, and much more.

Overall, AnalyseSpider is an essential tool for anyone who values insights and constantly strives to improve their website's effectiveness.
What's New
Version 3.01: N/A