This software offers an intuitive interface to read and filter text files according to user-specified phrases. Its primary usefulness lies in simplifying the evaluation of log files.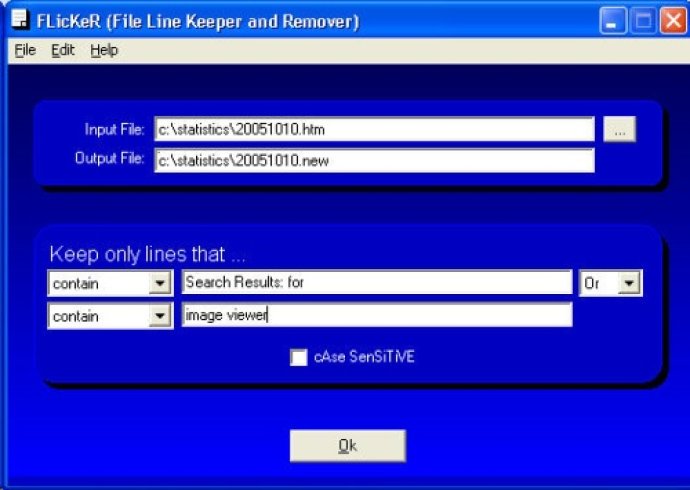 FLicKeR is an efficient and useful tool that can make your life easier. With a user-friendly and easy-to-navigate interface, it allows you to select certain lines of text from a file, based on specified criteria. This software can come in very handy when it comes to evaluating log files such as keyboard recorders and web page statistics.

For keyboard recorders, FLicKeR can simplify the process by removing unnecessary information from the log file, thus highlighting the essential data that requires attention. Similarly, in the case of web page statistics, selecting only specific lines of data can make it much easier to draw useful comparisons and analyze trends.

In short, FLicKeR can save you countless hours of work and make evaluating log files much faster and simpler. With its intuitive interface and powerful features, this software is an essential tool for anyone who deals with large amounts of data on a regular basis.
What's New
Version 2.3.1.000: Updated graphics to enhance the presentation.