10-Strike Log-Analyzer is a raw log file analyzer software. It provides easy access to statistical data from your logs, generating a variety of reports and histograms. With plenty of filtering options, you can quickly retrieve information about your site.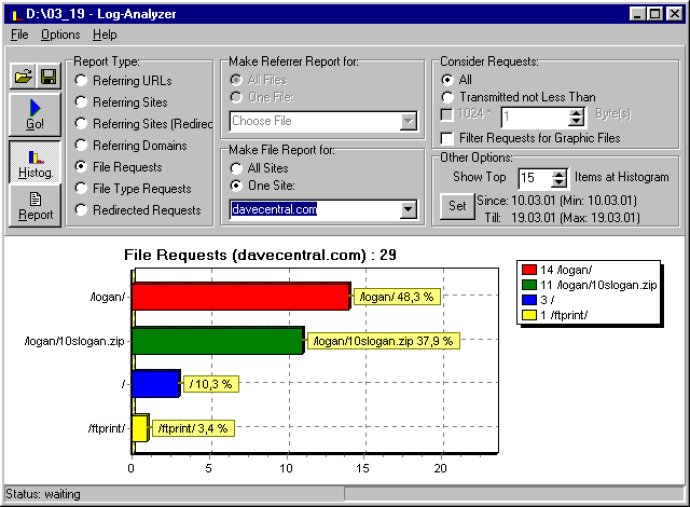 When it comes to analyzing raw log files, 10-Strike Log-Analyzer is a software solution worth considering. This innovative program processes various log files in both NCSA common and extended formats, including files created by popular web servers such as Apache. The result is a comprehensive analysis of your website's performance, including reports and histograms on metrics such as referrers, files requested, and redirected requests.

Using 10-Strike Log-Analyzer, users can quickly and easily determine the most popular files and referrers, as well as build reports for every file requested. With numerous options and filters available, it's simple to get the exact information needed to optimize your site's performance.

One of the standout features of 10-Strike Log-Analyzer is its user-friendly interface. The program has been designed with ease of use in mind, so users can start working with it immediately after installation, without a steep learning curve.

The software offers a wide range of reports and histograms, including referring URLs, referring sites, redirected referring sites, referring domains, file requests, file type requests, redirected file requests, visitors' countries, and visitors' IP-addresses. With such extensive capabilities, 10-Strike Log-Analyzer is an excellent choice for anyone looking to gain deeper insights into their website's analytics.
What's New
Version 1.53: Fixed bugs.