This software lets you monitor the state of Num Lock, Caps Lock, and Scroll Lock keys in the system tray, notifying you instantly and easily. It is a lightweight tool that provides quick access to an essential function.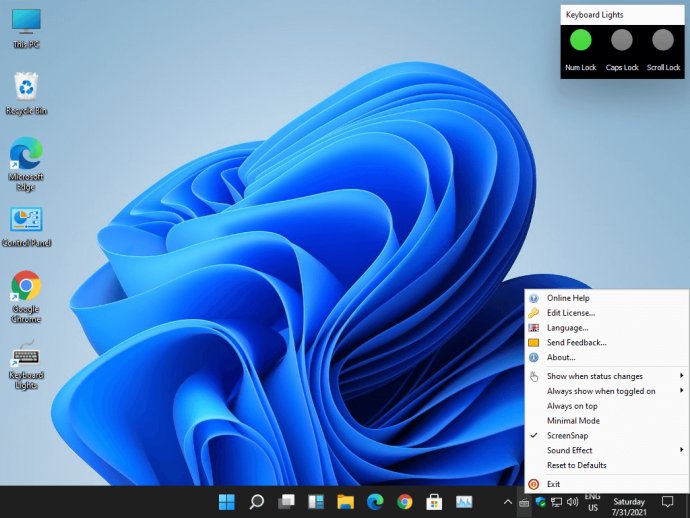 Are you tired of not knowing if your Caps Lock, Num Lock or Scroll Lock keys are on or off? Perhaps your newest keyboard or notebook models don't have any indicators for these keys. In any case, Keyboard Lights is here to help.

This easy to use application gives you a virtual display of the classic keyboard lights in the system tray area every time one of these keys is pressed. Now you don't have to look away from your monitor to check if your keys are active.

With Keyboard Lights, you can press any of these keys and receive a notification in the system tray area to confirm which ones are currently active. This simple and straightforward solution is perfect for saving you time and reducing frustration when using your computer.

Whether you're a gamer, writer or just an everyday computer user, Keyboard Lights is a must-have addition to your software collection. Don't let your input devices dictate your productivity. Take control with Keyboard Lights today.
What's New
Version 3.5: Always on top option is added.