PDF Preview allows for previewing PDF documents directly in Windows Explorer and Microsoft Outlook on Windows 11, without needing to open the document. This is made possible through a free add-in that integrates with the system and displays thumbnail previews with corresponding icon changes.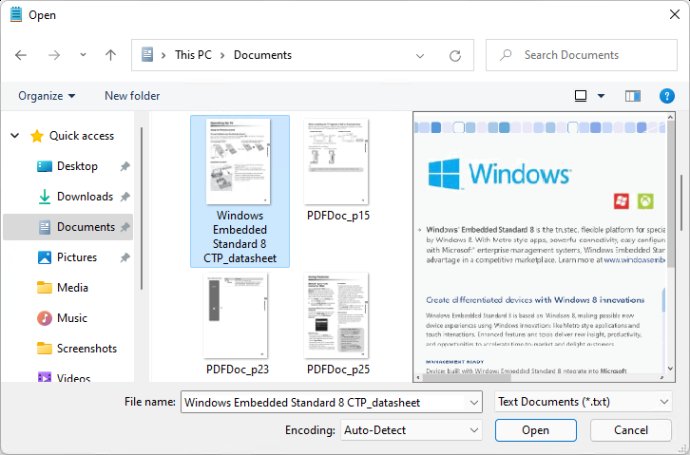 If you're looking for a way to preview PDF files on your Windows 11 PC without having to open them, PDF Preview is the perfect solution. This freeware tool installs an add-in for Windows Explorer, Microsoft Office and Microsoft Outlook, allowing you to preview PDFs in the Preview pane of Windows Explorer or the Reading pane in Outlook 2019, 2016, 2013, 2010 and 2007.

PDF Preview is specifically designed for Windows 11 and works on both 64-bit and 32-bit systems. It outperforms its peers in terms of speed and stability, making it the go-to PDF preview software. After installation, the application also generates a thumbnail preview for icons and changes the icon to the one from PDF Preview.

PDF Preview does have a limitation: it cannot preview password protected PDF files. However, it is compatible with all versions of PDF files, so no worries about compatibility issues.

Its key features include the ability to preview PDF documents through thumbnails and support for all types of PDF files. Additionally, it offers fast display, high-quality rendering and is 64-bit optimized, working twice as fast on 64-bit operating systems compared to 32-bit. It also works seamlessly with PDF files containing different fonts and languages, including Asian, Hebrew and Arabic.

Keep in mind that the free version is only licensed for non-commercial use. PDF Preview is compatible with Microsoft Windows Server 2022 but not compatible with Microsoft Windows XP operating systems. Overall, PDF Preview is a solid tool for easily previewing PDF files on your Windows 11 PC.
What's New
Version 1.11: Add support for Windows 11 64-bit and Windows 11 32-bit