Manage .pst files on Network and share Outlook data with ease. Access shared Contact, Calendar, Task, and Email folders without the need for an Exchange Server.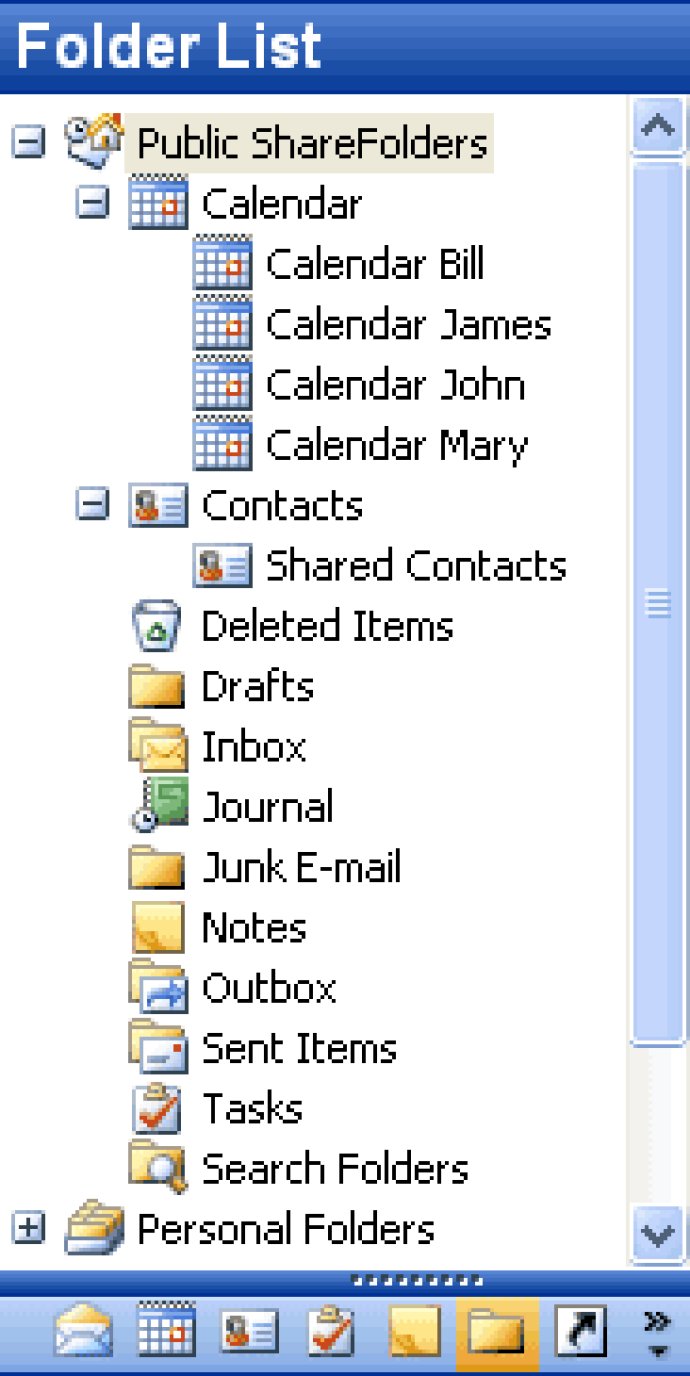 If you're looking for a way to share your Outlook PST file without an expensive Exchange Server, look no further than Public ShareFolder. This software allows you to easily share your Contacts, Calendar, Tasks, and Email Folders in real time with multiple users. You can even share several different PST files, including your own personal folders, and administrate user rights for each individual folder you choose to share.

One common question is, how can you share Outlook with multiple PCs? This is where Public ShareFolder comes in handy. It provides a seamless connection for real-time access to your Outlook PST files, without the need for synchronization software. You can share all of your Outlook folders, including a global Address Book where all users can access the same centrally stored contacts.

Another great feature of Public ShareFolder is the ability to create a shared group calendar without requiring an Exchange Server. And if you need a shared inbox for global email addresses like "info" or "support", this is also possible.

This software is also supported in Windows Server and Windows TerminalServer, and can even run as a service. Overall, Public ShareFolder is a reliable and cost-effective solution for easily sharing your Outlook PST files without the need for an Exchange Server.
What's New
Version 1.5: Windows10,Windows7, Server, Windows Terminalserver, Windows 8.1, Windows 10, Outlook 2016,Outlook 2013,Outlook 2010,Outlook 2003, Outlook 2007, Outlook 2010, Outlook 2013,