This Tetris game offers smooth and attractive graphics and sound effects. It also includes the Minimize to Tray feature for added convenience.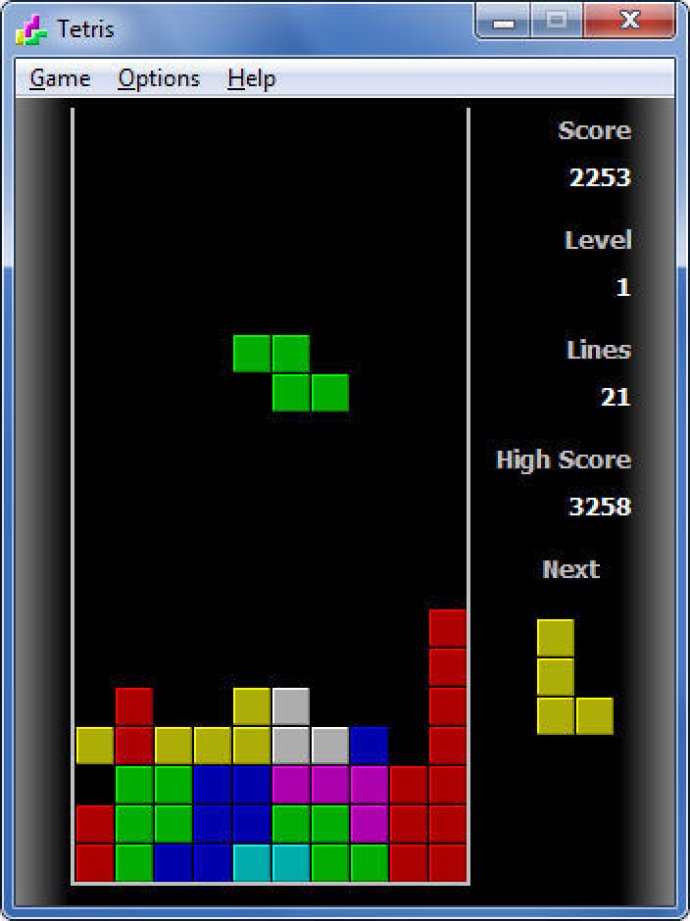 Tetris is a thrilling action game that has been entertaining gamers for decades. The game involves Tetris pieces falling from the top to the bottom of the playing area. The objective is to complete solid rows of blocks across the playing area, which then vanish. This is the only way to remove blocks in the game, and players should aim to complete as many solid rows as possible.

The game comes to an end when the pieces stack up to the top of the playing area. Therefore, players need to be strategic in their approach to ensuring that the pieces do not accumulate too much, leading to the end of the game.

When playing Tetris, the player has the ability to manipulate a piece only when it is falling. This includes the use of rotation, horizontal movements, and dropping it to the bottom of the playing area. This feature is essential in allowing players to determine the best possible placement of the Tetris pieces.

Overall, Tetris has been a favorite of many due to its simplicity yet challenging nature that keeps players coming back for more. Its controls are easy to learn but difficult to master, making it a game that everyone can play but only a few can perfect. If you're looking for an exciting action game that exercises your brain, Tetris is definitely worth considering.
What's New
Version 1.74: N/A
Version 1.73: N/A
Version 1.71: N/A