Effortlessly store multiple e-mail accounts' information with the program. No need to repeatedly enter new passwords and adjust settings for external mailboxes from different ISPs.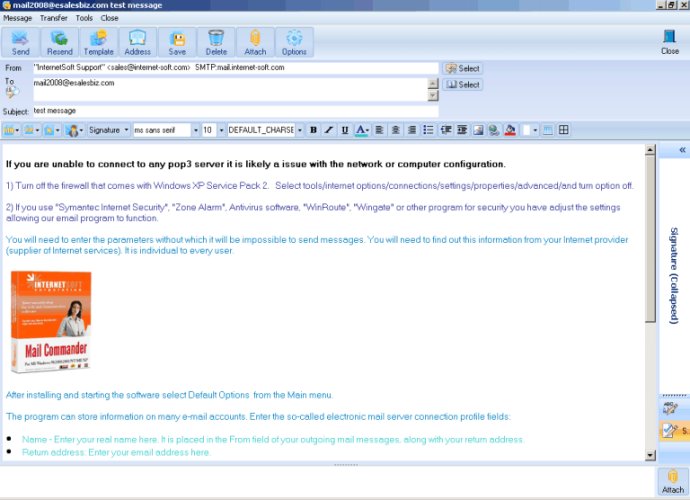 Vista NetMail is an exceptional email client that provides its users with impressive flexibility, lightning-fast speeds, and best of all - it's completely free! Whether you're a beginner or a seasoned professional, this email client is perfect for you as it offers support for multiple email accounts and comes with a range of efficient features for handling incoming messages with ease.

One of the standout features of Vista NetMail is its ability to automatically sort incoming messages based on criteria you've set up beforehand. If you use multiple external mailboxes on varying ISPs, you won't have to go through the process of entering new passwords and settings each time you want to use them.

Users also have the ability to choose custom folders for attachments and email databases, and even run the program from removable storage devices like USB flash drives. Sorting your mail by date, size, sender, subject, color, and in ascending or descending order is also as straightforward as can be with Vista NetMail.

This software is perfect for electronic business professionals and anyone who sets up message exchanges with existing customers and potential clients with high standards of professionalism. With the ability to change interface languages on the fly without needing to restart the program, there's no unnecessary inconvenience with Vista NetMail.

Additionally, this email client includes all of the standard options needed in standard email clients, including support for attachments, address books, multipart html messages, message searches based on keywords, and more. The best part? It's free. Just download it and try it out to see if it has all the features you need.
What's New
Version 10.0: N/A