This software allows users to create personalized bingo cards for either 1-75 or 1-90 number variations. It supports various bingo game types such as Tambola, Tombola, Indian Bingo, and Housie. It also manages draw games with on-board ball tracking, and the program displays and calls out the random numbers generated.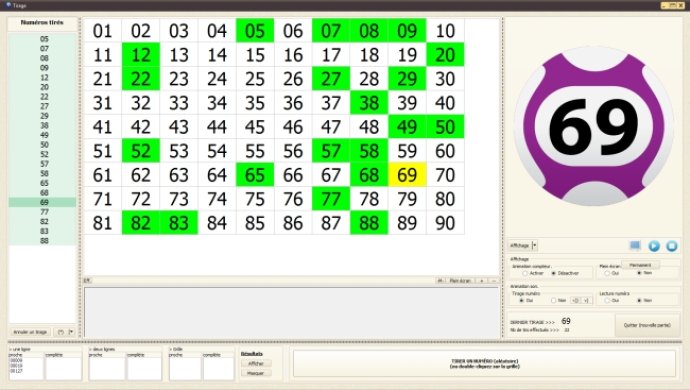 If you are looking for a reliable software that can create and print cards games set, then Housie/Lotto Tambola Ticket Generator for PC is an excellent choice. This software offers a comprehensive set of features for creating Lotto games and Housie tickets easily and quickly, either automatically or manually.

One of the key features of this software is the ability to number tickets, along with adding or excluding a stub, as required. Moreover, you can add custom text or sponsors to tickets, and even preview and print them as per your preference. Additionally, the player database feature helps you manage your games records and saves the details of all ticket holders, making it easy for you to distribute or sell tickets.

Assigning tickets to players and generating full reports, including player lists and draw results, becomes easy with Housie/Lotto Tambola Ticket Generator. You can even display tickets in PDF format or use the 'play game displayer' to randomly select numbers during an ongoing game. And, with the live control feature enabled, you can track the winning combinations of players in real-time.

The software also offers an animation of the called-out numbers and marks them on the board, and you can even export and print winner lists and other reports. And, in case of any system failure or data loss, backups can also be taken to ensure that your game data is always secure.

Overall, Housie/Lotto Tambola Ticket Generator for PC is a versatile and easy-to-use software for creating Lotto tickets and Bingo cards, and is highly recommended for anyone interested in playing these games.
What's New
Version 1.5: N/A