Lotto Effect is an innovative lottery software that helps players select numbers with its Forward Trending Technology. This software provides solutions to the most challenging lotto questions, making it a must-have tool for any serious lottery player.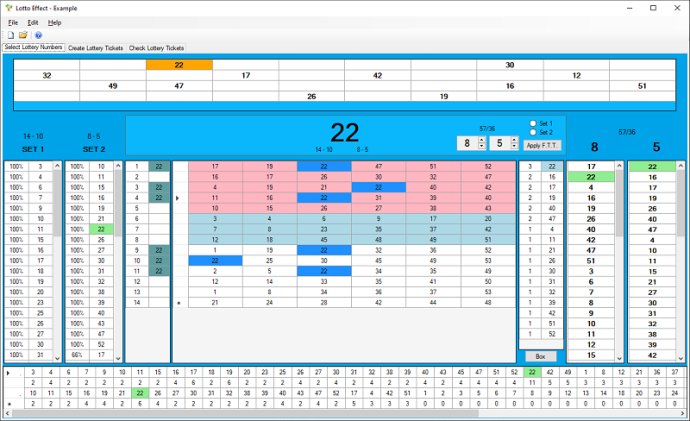 Lotto Effect Lottery Software is a revolutionary new program that aims to assist users in selecting the winning lotto numbers. The software employs the use of Forward Trending Technology, allowing users to build, tweak, and modify every draw to reduce the pool of numbers and improve their chances of success in future draws.

The program focuses on three key factors: patterns, percentages, and points. While the interface may seem complex at first, users will quickly discover how easy it is to use. Additionally, the program offers a wealth of information on patterns, percentages, and points, which in turn leads to more favorable results.

The use of percentages and points greatly assists users in selecting the most appropriate numbers for their pool. When a number is at 100% gain, the main display will show its patterns and cross reference its points to help determine if this gain is accurate. However, it is important to note that even if a number is at 100% gain, there may not be many numbers in the pattern and points to support this gain. The program manual provides more in-depth explanations on these principles.

Overall, Lotto Effect Lottery Software is a fantastic program for anyone seeking to improve their chances of winning the lottery. Its use of patterns, percentages, and points offers a unique and effective approach for selecting numbers and building a winning strategy.
What's New
Version 1.1.0.0: Brand New Lottery Software 2023! Right out of the gate Lotto Effect is already gaining wide acceptance among beginner and Lotto Pro players alike.