This email campaign software is lightning-fast and includes a built-in SMTP server. It offers anonymous emailing, removes duplicate addresses, and lets you send HTML and text formats with attachments and embedded images. You can also auto-populate each email with individual user info.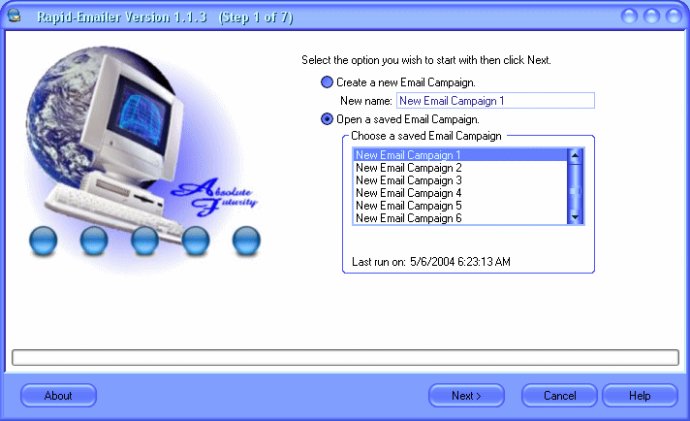 Looking for a fast and efficient email campaign manager? Look no further than this Anonymous Emailer with a Built-In SMTP Server. This powerful software offers a range of features, including duplicate address removal, alternative HTML and Text formats, embedded images, and attachment support.

One of the standout features of this software is its ability to automatically personalize each email with user information, saving you time and hassle. Command Line support also allows for streamlined sending of email campaigns.

With support for embedded images, multiple threads, and up to 200 emails sent at once, this software offers fast and efficient email sending. The built-in SMTP server offers overload protection and the ability to set the importance or priority of your emails.

This software offers a user-friendly wizard interface and wildcard support in exclusion lists, allowing you to customize your campaigns to suit your needs. You can save multiple campaigns and easily recall previous campaigns, while the software's backup feature ensures your data is always safe.

Other features include the ability to track emails and links viewed, create a failed and successful recipient list, and set the number of times to retry a failed send. With a fast and easy to use interface and free updates, this email campaign manager is a must-have for businesses looking to streamline their email marketing efforts.
What's New
Version 2.0.22: Registration Update