The EML to MBOX converter is a powerful tool for bulk conversion of EML files to MBOX format. It allows users to import EML files to Thunderbird with attachments without any data loss.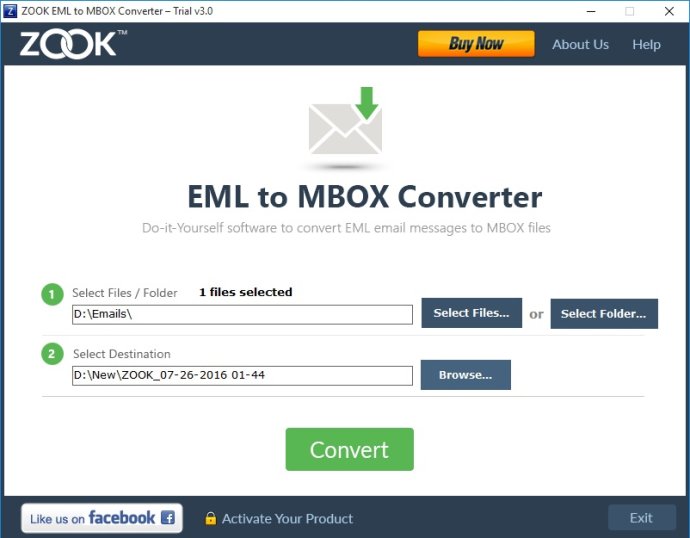 If you're looking for an efficient and reliable way to convert your .eml files to MBOX format, look no further than the EML to MBOX Converter. This tool makes it simple to batch export EML files to MBOX while still retaining all attachments.

One of the great things about this software is that it supports a wide range of MBOX-based email clients, including Thunderbird, Mac Mail, and Eudora, among others. This means that you can easily import your converted files into whatever application you prefer to use.

Even better, the EML to MBOX Converter has a user-friendly interface that's easy to understand, even for those who are technologically challenged. You won't have to deal with any complicated menus or confusing jargon - this program is simple to manage regardless of your experience level.

Another major benefit of this software is its advanced features, which enable it to convert EML files into MBOX format quickly and accurately. Whether you're converting a single file or a large batch of them, this tool can get the job done in a matter of moments.

Perhaps best of all, the EML to MBOX Converter is designed to maintain the integrity of your data throughout the conversion process. You won't have to worry about losing any important attachments or formatting - everything will be neatly organized and preserved.

Overall, we highly recommend the EML to MBOX Converter for anyone in need of a fast and reliable way to convert their email files. It's an excellent choice for anyone who wants to switch to a new email client or simply needs an efficient way to organize their files.
What's New
Version 3.0: N/A