SIPob is Windows-based software that utilizes Session Initiation Protocol outbound dialling and User Agent functions, following the RFC 3261 protocol. It can operate on Vista, Windows 7/8/10, and 2008-2019 Server.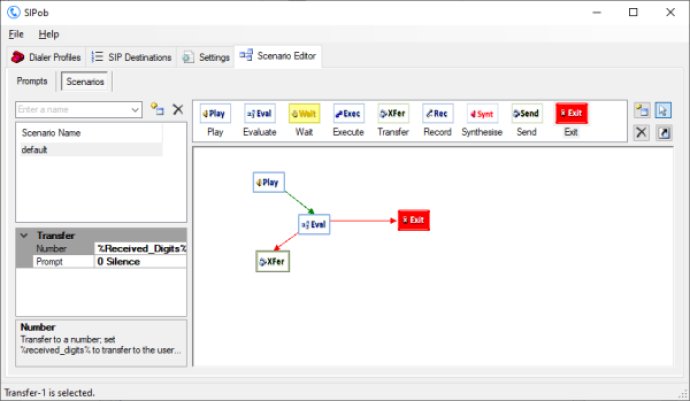 If you're searching for an efficient SIP outbound dialer, SIPob is an excellent choice. This software provides a range of user agent (SIP-UA) features based on RFC 3261 and is designed to function under Windows (Vista, Windows 7/8/10, 2008-2019 Server).

One of SIPob's standout features is its ability to import phone numbers from text files to dialer profiles, saving you valuable time and streamlining the dialing process. Additionally, you can customize your dialer profiles by selecting your preferred audio files and using TTS (Text-to-Speech) to read out texts.

SIPob boasts a straightforward and easy-to-use interface that simplifies the dialing process. It is compatible with G.711 A - Mu law codecs and supports UPnP for NAT traversal, enabling you to set external IP addresses manually. Multiple dialer profiles can be executed simultaneously, providing greater efficiency.

Real-time monitoring and Excel reporting are also available, giving you a comprehensive view of your dialing activity. SIP routes can be established based on dialed prefixes, further streamlining the process and ensuring that calls are routed effectively.

Overall, SIPob is a reliable and efficient SIP outbound dialer that makes the dialing process simple and effortless.
What's New
Version 1.3.4: Exit action enables you to jump to an existing scenario. You can choose a scenario to be jumped by setting "Jump to Scenario" option.