Spapp Monitoring is cell phone tracking software that helps keep your child safe with its robust features.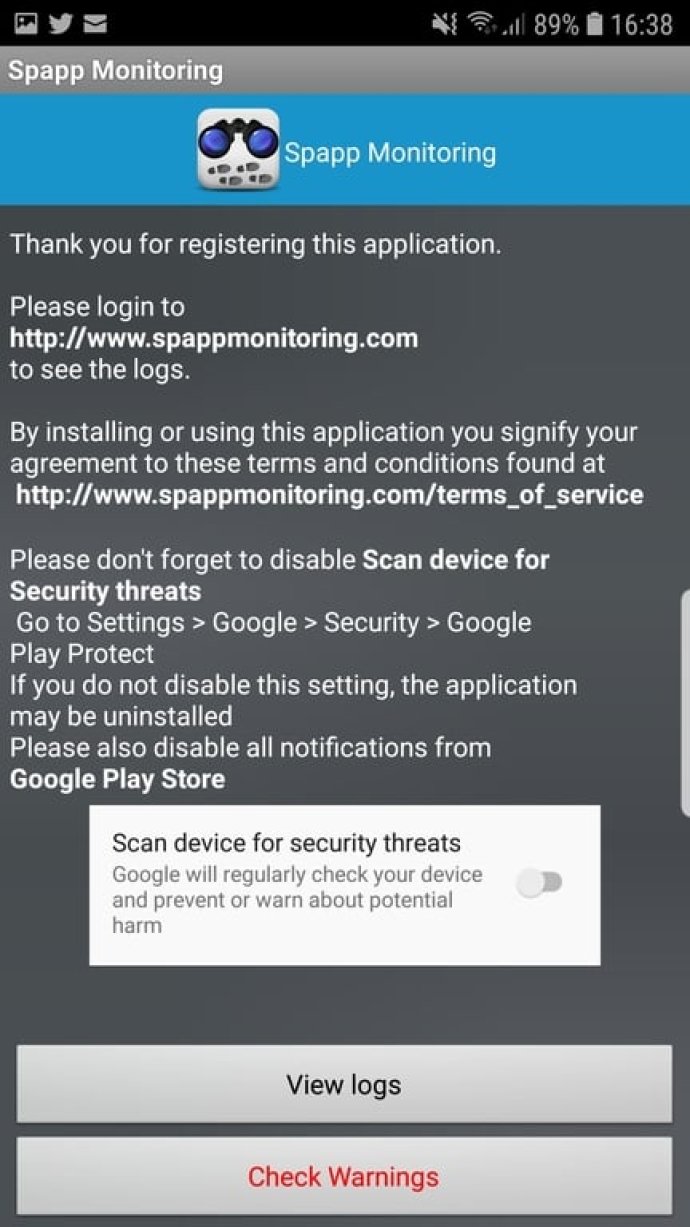 Spapp Monitoring is an exceptional cellular phone tracking software that is designed to ensure the safety of your child. With this app, you can effortlessly access SMS, phone calls, pictures, social media app messages, and many other activities on your child's phone. The software is tailored to meet your specific needs and provide you with all the features that you require.

The app's features are comprehensive, providing the user with numerous options and functionalities. These features include tracking SMS, phone call tracker, location tracker (GPS), social applications tracker, browser tracker, and pictures tracker. The software is designed to provide an all-inclusive monitoring experience.

If you are concerned about losing your phone, Spapp Monitoring comes to the rescue. It allows you to track your phone in case of theft. However, this requires the GPS receiver to be enabled for accurate location tracking, accompanied by a stable internet connection.

Spapp Monitoring provides an all-encompassing solution for your cell phone tracking needs. All you need to do is install the application on the phone you wish to monitor, register an account by entering your email address and password, and remotely monitor the phone's activity on our website.

It is crucial to use the application legally and make the phone's owner aware of the tracking. The activity is uploaded and can be seen remotely on a site, and it is your responsibility to ensure that you use the software ethically.

Spapp Monitoring is an excellent software providing a seamless cellular tracking experience. It is user-friendly, easy to install, and offers several features to guarantee your child's safety.
What's New
Version 13.1.0: N/A