TRx is a Windows program that allows for manual recording of phone calls on a computer's voice modem or telephony card, acting as a personal phone line recorder software.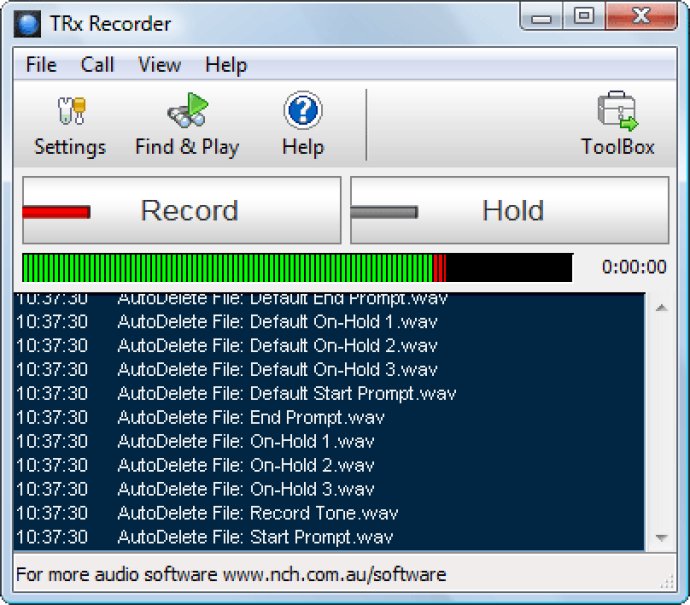 TRx is a user-friendly and reliable phone line recorder program that runs on Windows. The software serves as a great tool for those looking to manually record telephone calls on a phone line connected to their computer's voice modem or other telephony card. Furthermore, TRx also functions as a caller number ID display system and lets you put calls on-hold, complete with music and messages.

One of the standout features of TRx is its ability to record telephone calls using a voice modem or TAPI telephony device. Additionally, the software displays the caller ID of all incoming calls, although the functionality is subject to the capabilities offered by the hardware and telephone network. TRx also lets you put calls on hold, complete with professional music and messages, and logs all incoming calls for future reference.

Users also have the option to avail of several additional functions as per their needs. For instance, the software lets you set recording-started prompts, recording-stopped prompts, and record tones during calls. You can also choose to save the recordings as wave files or directly send them via email.

NCH Software, the makers of TRx, offer more than 80 easy-to-use audio, video, business, and telephony/VoIP software solutions that cater to small businesses and individual consumers. The company focuses on delivering software with all the much-needed functionality, devoid of the complexity associated with it - all at a price point that's affordable for the end-user. NCH's approach has helped the company generate over four million unique visitors and nearly three million monthly downloads, earning them a formidable reputation in the software world.
What's New
Version 4.33: Major Update