Audio Caller ID software announces the name of the caller through the computer speakers, blocking unwanted calls and sending notification emails for selected ones. It also publishes the call logs online and provides the feature to dial the calls automatically.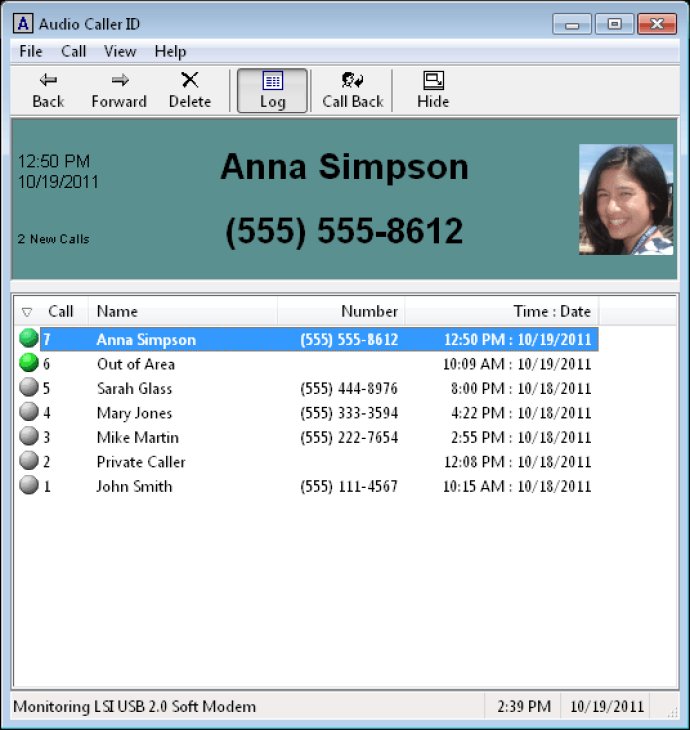 As a software reviewer, I recently had the opportunity to try out Audio Caller ID - a program that helps you manage incoming phone calls. I was impressed with how easy it was to use and the features it offers.

One of the most helpful features of Audio Caller ID is that it announces the name of the caller over your computer speakers. This means that you won't have to stop what you're doing to check your phone every time it rings. Plus, the program uses the latest text to speech engines, so you'll always be able to hear who's calling.

Another useful feature of Audio Caller ID is the ability to block calls from certain numbers. This is especially helpful if you're getting unwanted calls from telemarketers or other sources. Additionally, you can assign pre-recorded sounds to be played for specified callers, letting you know who's calling before you even hear their name.

One of the coolest things about Audio Caller ID is that it can publish your call log to your own website, so you can keep track of who's called even when you're away from home. Returning calls is also easy - just double-click on any call in the log, and your modem will dial the number for you.

Audio Caller ID uses minimal system resources and stays out of your way while you're working. The task tray icon quickly shows you the number of new calls, so you can stay on top of things even when you're busy.

All in all, I found Audio Caller ID to be a useful and reliable program for managing incoming phone calls. With its range of features and ease of use, you'll never have to get up to find out who's calling again.
What's New
Version 4.4: See: https://www.beiley.com/acallerid/modlist.html