The ENUM Server for Windows is a software tool designed to provide integration between IP-based networks and traditional telephony services. It enables users to access phone numbers and other routing information using a simple query system, making it easier to transition to Voice over Internet Protocol (VoIP) technology.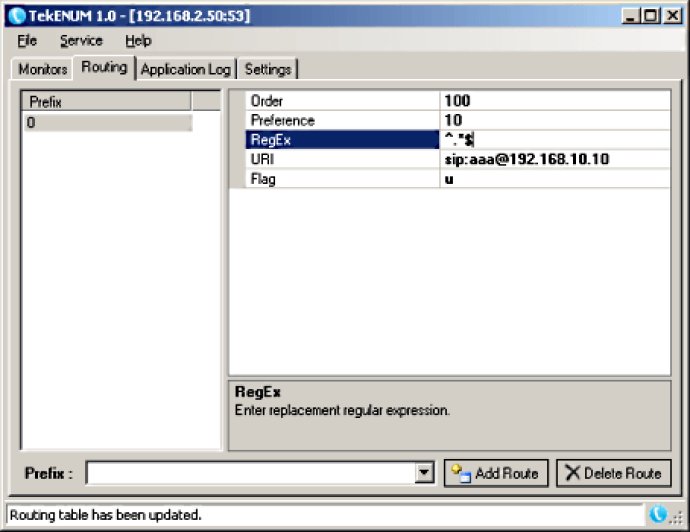 TekENUM is a server application that operates as an ENUM server based on RFC 3761, which stands for The E.164 to Uniform Resource Identifiers (URI) Dynamic Delegation Discovery System (DDDS) Application. It runs seamlessly on various Windows operating systems, including Vista, Windows 7/8/10, and 2008-2019 Server, and supports all the features described in RFC 3761.

The application also logs system messages, errors, and session information to a log file. It boasts a user-friendly management GUI that allows the configuration of all parameters, and an HTTP interface is also available. Furthermore, TekENUM provides the ability to define a default route or prefix-based routes for particular SIP endpoints.

Another impressive feature of TekENUM is its ability to act as a DNS Proxy for undefined ENUM endpoints, as well as unsupported DNS query types. The application supports Access (MDB) and Microsoft SQL Server, and it can run as a Windows service.

In summary, TekENUM is an efficient and reliable ENUM server application that offers a range of features and capabilities that make it a top choice for organizations looking for an efficient and reliable solution for their ENUM server needs.
What's New
Version 1.4.3: TekENUM can use built-in database and can run as a x64 application in 64 bits operating systems