The Bree Olson Screensaver is a software featuring attractive pictures and background music of the American pornstar. The software offers natural and sensual images of Bree Olson's smile, lips, breasts, and hips, making it a must-download for fans.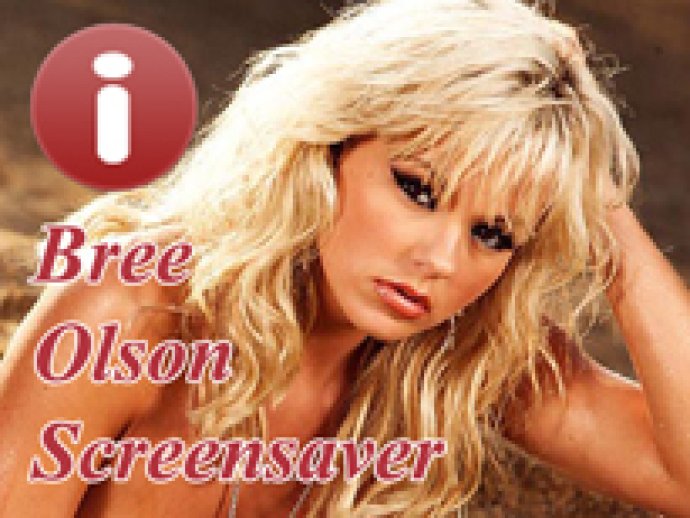 The Bree Olson Nude Screensaver is certainly an eye-catching addition to any desktop. For those who appreciate the beauty of adult actresses, this screensaver is certainly worth looking into. It features a collection of hot pictures, showcasing Bree Olson in various poses that are sure to leave grown men with a racing pulse.

Bree Olson, an American adult actress born on October 7th, 1986 in Houston, Texas, is still relatively new to the industry. However, she's already famous and has earned numerous awards. In fact, Bree was even named Penthouse Pet of the Month for March 2008, a highly prestigious honor in the adult entertainment world.

One of the things that makes Bree Olson stand out from other actresses is her unique beauty. Her grandparents are Ukrainian, giving her a Slavic quality that sets her apart from her peers. She has dark brown eyes that are downright mesmerizing, especially when paired with her blonde hair. And, of course, there's no overlooking her gorgeous big boobs, which are all-natural.

Despite being a newcomer, Bree Olson is highly rated in the sex industry. She's known for her wild and hot performances, and she has no qualms about exploring her sexuality. From her girlish smile and sensual lips down to her mouthwatering breasts and hips, Bree Olsen is one hot commodity.

The Bree Olson Sexy Screensaver is an excellent way to enjoy all of this beauty for free. The screensaver comes with a nice music background and will certainly leave an impression on anyone who views it. So why not download it and see for yourself what all the fuss is about? You won't be disappointed!
What's New
Version 1.0.0.: N/A