Experience the beauty of Egyptian girls and temples in the game of Roulette. Enjoy pleasant music and aim for a victorious outcome.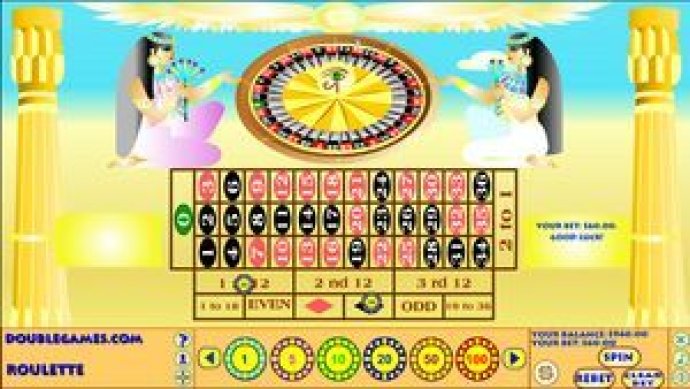 Are you ready to embark on a journey to Ancient Egypt? Egyptian Roulette takes you back in time to experience the rich and diverse history of this fascinating era. As you arrive, you'll be struck by the beauty of two Egyptian girls, who will leave you in awe with their unparalleled beauty. Explore the temples and take a chance at the roulette table, immersing yourself in a world full of risk, excitement, and passion.

From the moment the ball starts circling the wheel, you'll be hooked on this enchanting game. Playing Egyptian Roulette is not just about winning, it's about the thrill of the game and the exhilarating feelings it evokes. With each spin, you'll be transported to a different time and place, engrossed in the excitement of the moment.

The game's mesmerizing graphics and design will further captivate you, making it impossible to tear yourself away. Immerse yourself in the game and let the pleasant music guide you to the ultimate victory. Experience the thrill and excitement of Egyptian Roulette for yourself and be prepared to walk away a winner. So, if you're looking for a game that will keep you engaged and provide an unforgettable experience, Egyptian Roulette is definitely worth a try!
What's New
Version 1.0: N/A