Pro Yukon Solitaire is a challenging free card game for PC, akin to Klondike solitaire. All cards are dealt into seven columns at the start, distinguishing it from the traditional version. It is more complex than standard Yukon Solitaire.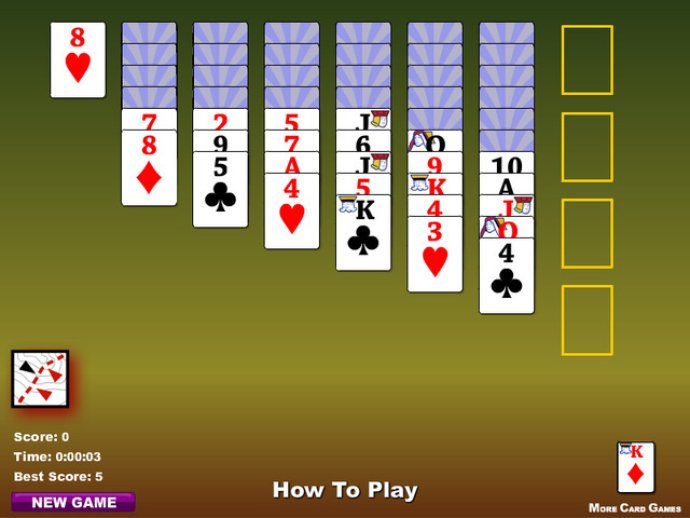 Pro Yukon Solitaire is a fantastic free software for PC that offers players a unique and testing version of the classic Klondike solitaire game. The game operates identically to the Microsoft version, but with the exciting addition of all cards being dealt into 7 columns from the very beginning.

This feature makes Pro Yukon Solitaire significantly more challenging than the traditional Yukon Solitaire variant as there are more cards initially dealt face down. In this game, players cannot move any cards from one column to another until all cards above them have been removed. To accomplish this, the player has the option of either moving the cards to a different column or placing them on the foundations on the right of the game screen.

The goal of the game is to arrange all 52 cards in the foundations by suit and in order from Ace to King. This requires a great deal of strategy and planning, which makes for an exciting and engaging game experience. Overall, Pro Yukon Solitaire is a must-try for any solitaire fans looking for a fresh and challenging spin on the classic game.
What's New
Version 1.0: N/A