SMPPCLi is a Windows-based command line client for SMPP, allowing users to send GSM SMS messages. Compatible with Vista, Windows 7/8/10, 2008-2019 Server.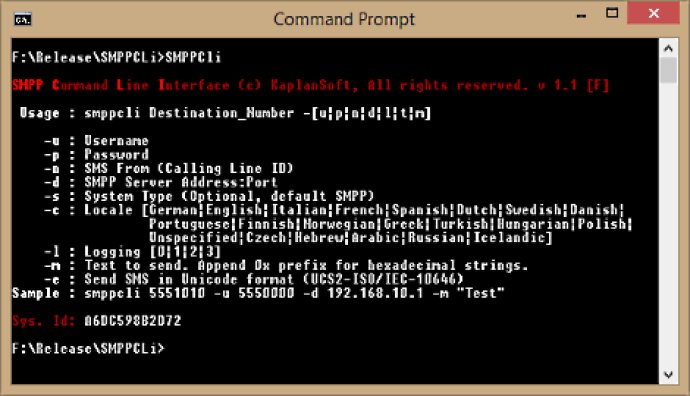 If you're looking for a reliable and straightforward SMPP (Short Message Peer-to-Peer) client for sending GSM SMS messages, you should take a look at SMPPCli. This command line software is compatible with Windows Vista, Windows 7/8/10, and 2008-2019 Server, and it's being regularly updated, so you can be sure it's always up-to-date.

One of the main benefits of SMPPCli is its simplicity. The software is easy to use and requires only a few pieces of information to get started. You can set the SMPP server's IP address, port, username, password, sender, receiver phone number, and text locale all from the command line.

While the freeware edition of SMPPCli does have a few limitations, it's still a great option for many users. This version limits the text message to 10 characters and only allows one instance to run at a time. However, these restrictions are unlikely to be a problem for most users, especially those who just need to send a quick SMS message now and then.

Overall, if you need a reliable and straightforward SMPP client, SMPPCli is definitely worth considering. It's easy to use, constantly updated, and available as freeware for those who don't need the advanced features of a paid solution.
What's New
Version 1.3.5: Locking Shift Character tables for Turkish, Spanish, Portuguese, Urdu, Hindi, Bengali and Punjabi languages