This Bulk SMS Sender software is a user-friendly application that works with 3G or 4G modems to send SMS messages in bulk with no recurring payments. It's simple to use and operates with your current SMS plan to make sending messages easy.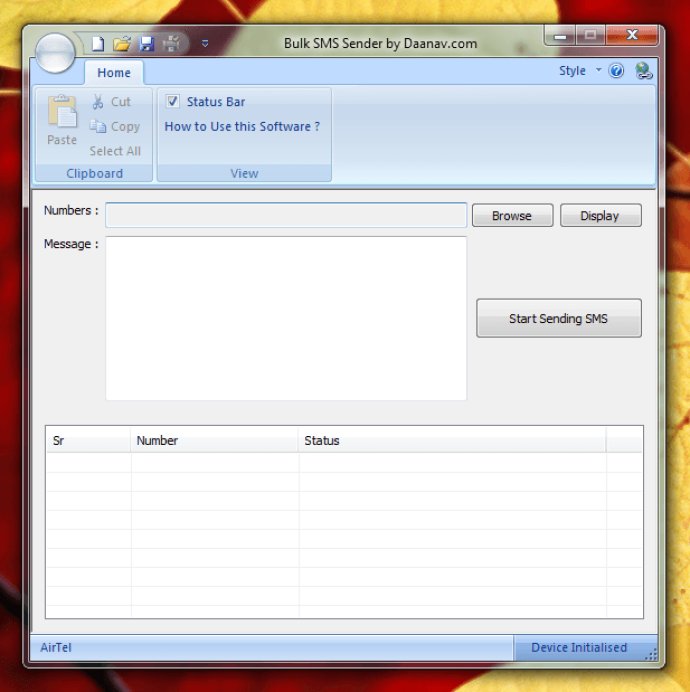 Looking for a simple and easy-to-use bulk SMS sender application? Look no further! Our Bulk SMS Sender Application is the perfect solution for businesses and individuals who want to send SMS messages in bulk with their 3G or 4G modem and SMS plan.

With this software, you can send unlimited SMS messages directly from your Windows 7 or Windows 8 computer, without any recurring payments or hidden fees. Whether you're using a 32-bit or 64-bit architecture, our SMS sender application is compatible with both.

If you're interested in trying out our SMS sender application, you can download it for free from our website. Once you've installed the software, you can start sending SMS messages right away.

Our SMS sender application is incredibly easy to use, and you can learn more about its features by visiting our product page or by using the inbuilt help function within the application itself.

One of the key benefits of our SMS sender application is that it automatically detects your connected data card or 3G/4G modem and displays the operator name in the application. This makes it easy to send the same SMS message to multiple mobile numbers quickly and efficiently.

In conclusion, if you're looking for a reliable and user-friendly bulk SMS sender application for your Windows computer, our Bulk SMS Sender Application is definitely worth checking out!
What's New
Version 1.0: New Version of Bulk SMS Sender Software using 3G Modem